Achieve a Rejuvenated Appearance with a Facelift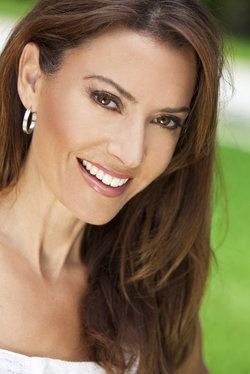 As we age, the effects of time, stress, exposure to the elements, and gravity start to show, especially in the face. Skin loses elasticity and muscle tissue becomes weaker, resulting in a loss of youthful definition. Dr. Dennis Hurwitz performs facelift procedures at his Pittsburgh practice to help patients dramatically reduce the signs of aging and achieve a rejuvenated appearance. Dr. Hurwitz is an authority on plastic surgery, and has been recognized as one of America's Top Physicians. Dr. Hurwitz' expertise can help you look as young as you feel. Schedule a consultation with Dr. Hurwitz today to learn more about how you can benefit from a customized facelift treatment.*
Customized to Fit Your Needs
Your facelift procedure can be fully customized to help you achieve your treatment goals. If you are mainly concerned about the lower portion of your face around the mouth, lower cheeks, and jawline, Dr. Hurwitz may recommend a lower facelift, also called a mini facelift. These types of procedures are great for reducing jowls, deep nasolabial folds, and eliminating excess skin, while typically being less invasive and involving less recovery time. For patients who wish to address the area around their eyes, a mid facelift is often combined with fat grafting or facial implants to tighten skin and create aesthetically pleasing contours around the cheekbones. A full facelift can combine a mini and mid facelift with a brow lift or blepharoplasty. *
The Facelift Consultation
Before undergoing a facelift procedure, you will come in for an initial examination and planning consultation. Dr. Hurwitz will determine if you are a good candidate for a facelift procedure by reviewing your medical history, skin type, and expectations for the surgery. Together, you will determine the extent of treatment you desire. Depending on your goals, Dr. Hurwitz may recommend undergoing a non-surgical procedure like microdermabrasion or a chemical peel to complement the results of your facelift after you have healed.
The Facelift Procedure
Surgery itself begins with anesthesia to maintain your comfort. We can administer local anesthesia, deep sedation, conscious sedation, or general anesthesia. Depending on the extent of treatment, Dr. Hurwitz can create small incisions near the ears or in the hairline. The resulting scars should fade significantly, and can be easily concealed after you have healed. Though these incisions, Dr. Hurwitz will tighten underlying tissues, remove excess skin, and tighten remaining skin to lift your features and provide a more youthful overall facial appearance. In some cases, liposuction can be incorporated into treatment to eliminate stubborn fat deposits under the chin.*
Facelift surgery is an outpatient procedure, meaning you can expect to return home following surgery. Depending on the extent of surgery, Dr. Hurwitz will recommend a specific duration of downtime ranging from several days to more than a week. He can review all post-operative instructions to help you achieve a smooth recovery.
Schedule a Facelift Consultation Today
A facelift can take years off of your appearance by reducing wrinkles, tightening facial skin and underlying muscle tissue, and eliminating excess fat deposits. If you would like to turn back time with a facelift, please contact our office to make an appointment with Dr. Hurwitz.*
"

I honestly never thought of myself as a serious candidate for elective surgery ... but I'm already feeling and looking so much better.*

" Jill's Story